We are experts at making great beer, but not at distributing it to the masses. To take on that massive endeavor, we partner with these fine distributors to help get our product from our kettle to your local retailer. If you are looking to carry Zipline beer or just trying to find it in your area, please contact one of our distribution partners in Nebraska, Kansas City, MO, and Eastern South Dakota.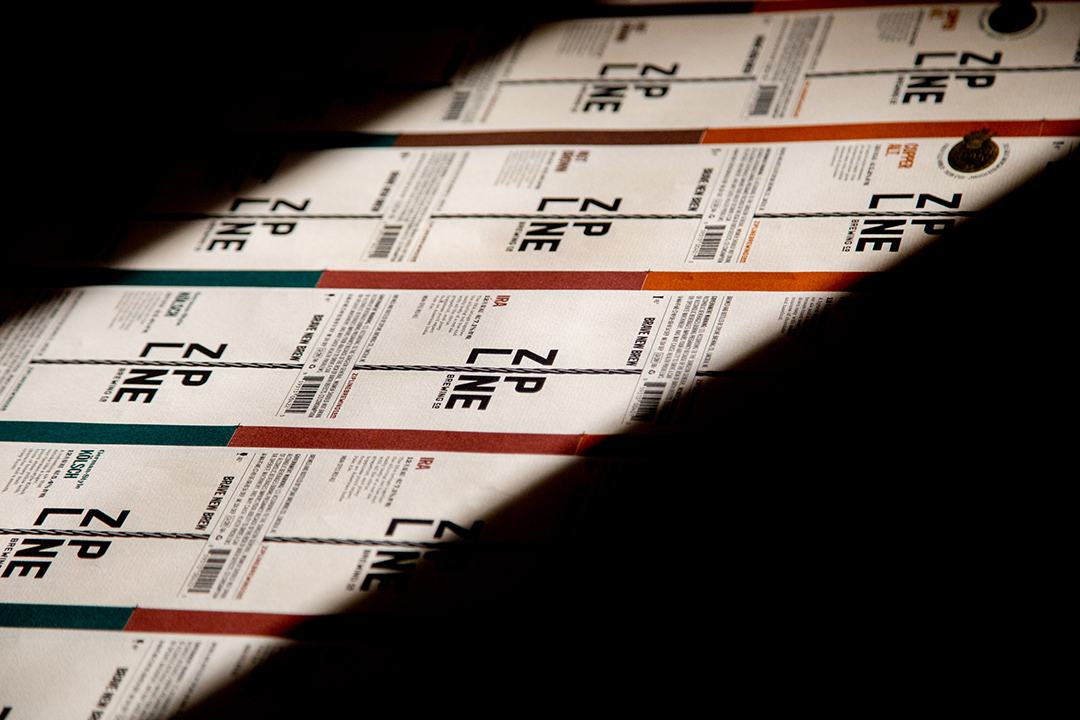 Lincoln, Nebraska and Surrounding Communities
K&Z Distributing, 6301 N 60th St, Lincoln, NE 68507
402.467.4302
Omaha Metro
Arbella Distributing, 8711 "J" St, Omaha, NE 68127
402.578.1555
Northeast Nebraska
Eagle Distributing, 1100 Bud Blvd, Fremont, NE 68025
402.721.0620
South Central Nebraska
Nebraskaland Distributing, 4845 Juergen Rd, Grand Island, NE 68801
308.382.9130
North Central Nebraska
Adamson Distributing, 300 S 10th St, O'Neill, NE 68763
402.336.2450
Southwest Nebraska
Sandhills Distributing, 720 N Lake Dr, North Platte, NE 69101
308.532.4186
Panhandle
Arrowhead Distributing, 2720 10th St, Gering, NE 69341
308.633.8833
Eastern South Dakota
Global Distributing, 608 S West Ave, Sioux Falls, SD 57104
605.332.1181
Kansas City, Missouri
North Kansas City Beverage, 203 E 11th Ave., North Kansas City, MO 64116
(816) 471-4895
 SUSTAINABILITY
Zipline Brewing Co. is constantly working to be a sustainable member of our community. We are proud to be one of the few small brewery representatives on the Brewers Association's Sustainability Subcommittee with these outstanding (and upstanding) breweries: Allagash, Bells, Bear Republic, Brewery Vivant, Goose Island, Great Lakes, Hopworks, New Belgium, Odell, Sierra Nevada, and Worth Brewing.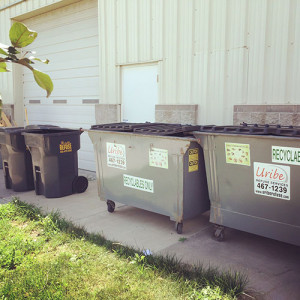 REDUCE SOLID WASTE
We recycle approximately 75-80% of our solid waste stream that would otherwise head to the landfill. If you drive by our building, you'll see two large dumpsters for our recycling and only two 'toters' (the size of a residential household bin) for trash. Each week you'll see the recycling dumpsters overflowing while the toters don't even get filled with trash.
From our first day of brewing, we partnered with several local farmers to pickup our spent brewing grains. Unlike distillers grains from ethanol production, we are not as efficient at extracting all the sugar and nutrients from the grain, making our grain a tasty treat for our bovine friends. Each week, we send tons (literally) of grain out to area farmers to help keep our local cows happy.
ENERGY
In 2014, we began replacing high energy light fixtures (like metal halide and high pressure sodium) with more sustainable LED and CFL fixtures. In addition, we placed our brewery lighting on motion sensors to reduce energy demand.

SAVE WATER
All water used for cooling off hot beer from our kettle is recycled and re-used in the brewing process. We also implemented innovative, water-saving cleaning techniques that simultaneously reduce water use and lower our use of carbon dioxide.
If you can think of other ways that we could use our waste, let us know! For example, spent grains make excellent multigrain breads. We provide spent grain to Beer Paws, who in turn make tasty dog treats. They also collect bottle caps that hit the floor in our bottling operation to make custom brewery dog collars. Brewers yeast is rich in vitamins and nutrients, and is used in a variety of foods. We are always looking for new ways to be sustainable and give back to the community, so send us your ideas.