Our taproom is located at
Taproom Hours:
Wednesday and Thursday 3pm-8pm
Friday 3pm-9pm
Saturday 1pm-9pm
Sunday 1pm-6pm
Growlers, boston rounds, six-packs, four-packs, mix-n-match, and gear
available for off-sale.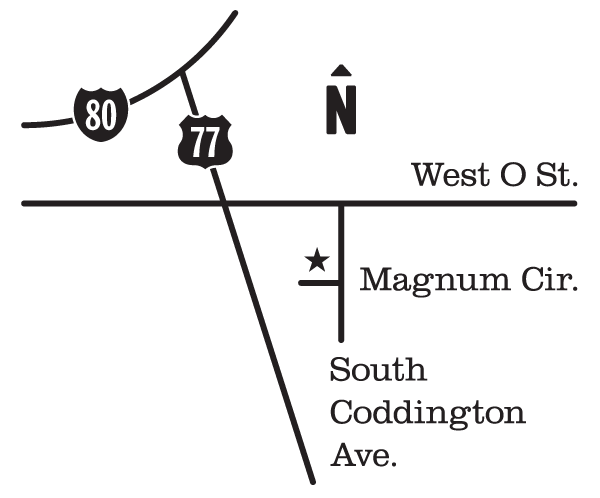 DIRECTIONS
From West O St, turn south on South Coddington Road, then drive about two blocks until you reach Magnum Circle. Turn left on Magnum Circle to reach parking, available in the parking lot adjacent to our building, in the parking lot across Magnum Circle to the south, and on the street. We are located on the corner of South Coddington and Magnum Circle.