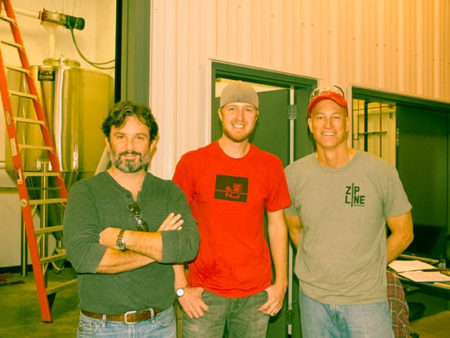 BRAVE NEW BEGINNINGS
Marcus Powers, Tom Wilmoth, and James Gallentine founded Zipline Brewing Co. in 2012. With a strong belief in the premise that local beer brings people together, the trio set forth with a goal to connect with beer lovers and their communities. Their shared vision is that building a sustainable business means investing in the personal service that yields long-term relationships and turns customers into friends.
WHAT'S IN A NAME?
The name "Zipline" was born from the founders' innate sense of adventure and their desire to connect with the thrill-seeking spirit in all craft beer fans. Whether it's pushing the boundaries on recipe development, sipping a style you never thought you'd like, or zipping through the rainforest canopy, Zipline beer pairs with adventure.
THE PATH FORWARD
As Zipline continues to grow, our focus remains on connecting directly with customers.
We really want to make sure we're building friendships and relationships with the people that we're serving.
And when the people we're serving—the runners, the cyclists, the yogis, the adventurers— are taking risks and putting it all on the line, they can rest assured Zipline is right there with them.