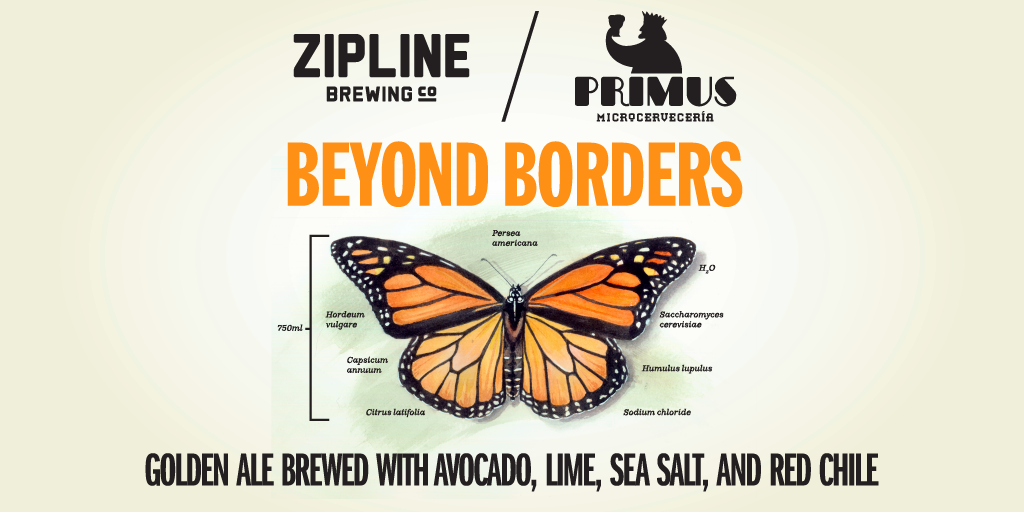 Brewed in collaboration with Cervecería Primus, Beyond Borders is a light refreshing ale brewed with sea salt and Summit hops to impart a savory yet citrusy flavor. Fresh avocado and lime juice along with red chile were added for extra complexity.
Grab a pint and enjoy the creative, art work of David Manzanares featuring monarch butterflies. at the Brewery Taproom.
Joining us for the first time at the Brewery Taproom, Rosari's Kitchen! They will be bringing you the flavor with pupusas, tacos, tortas, and more.
Beer Hall will be hosting Pepe's plant based cocina from 530-830pm.
Check out the link below for additional information about the collaboration with our craft brewing friends south of the border.
https://ziplinebrewing.com/zipline-brewing-co-and-primus-microcerveceria-team-for-beer-beyond-borders/