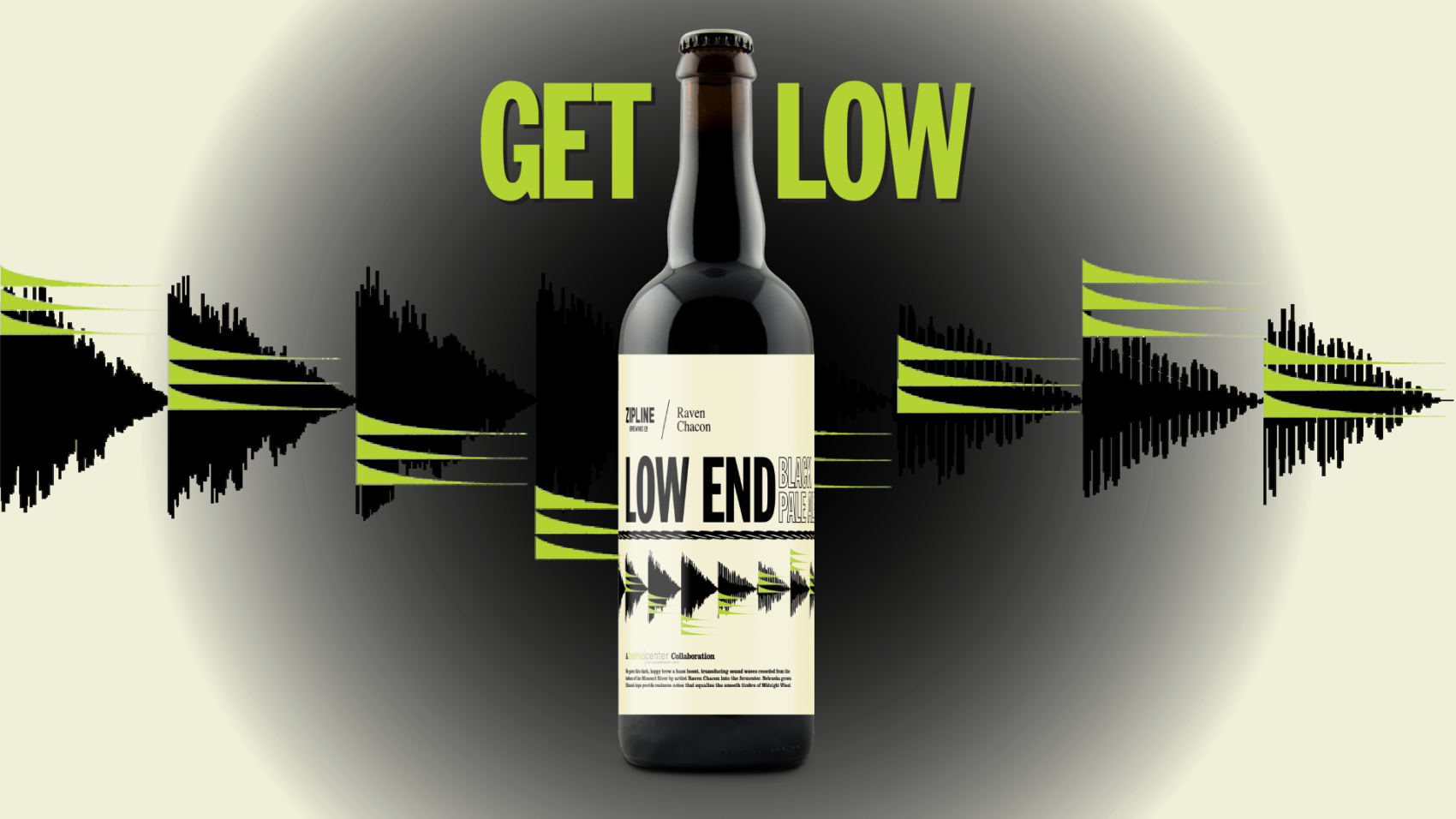 Low End Black Pale Ale Release
We gave this dark, hoppy brew a bass boost, transducing sound waves recorded from the bottom of the Missouri River by artist Raven Chacon into the fermenter. Nebraska grown Chinook hops provide resinous notes that equalize the smooth timbre of Midnight Wheat.
Flavor profile: crisp, floral, citrus
ABV: 6% Availability: limited 750mL bottle and draft
Look out for the following food trucks at the taprooms during the release of this collaboration.