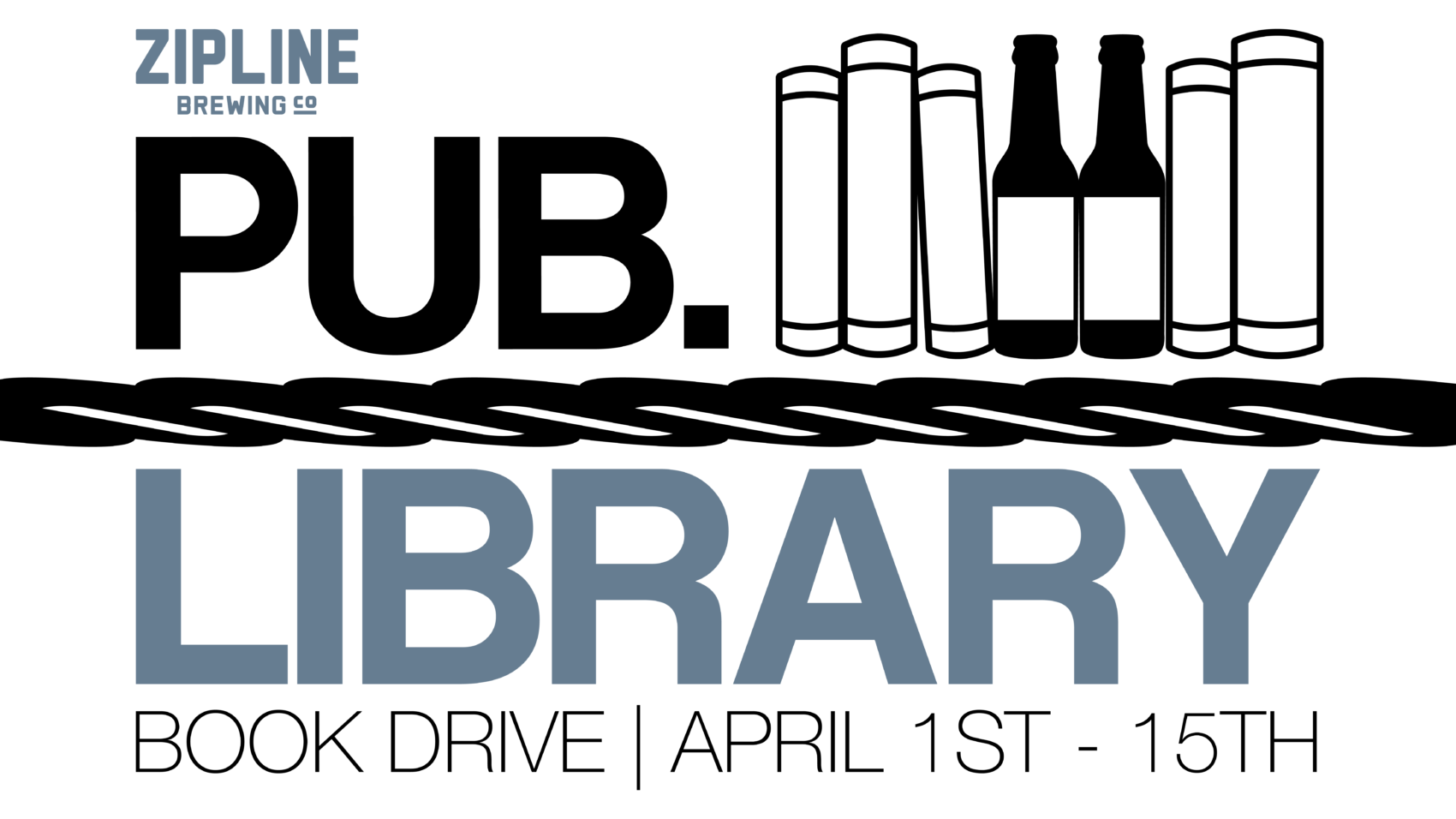 Zipline Pub. Library Book Drive
Donate your extra books to help build the Zipline Pub. Library and support City Libraries. Bring books to any of our retail locations April 1-15. Your donated books will become part of our new lending libraries. Any excess books will be donated to the Lincoln and Omaha City Libraries.
We are especially looking for:
Local/regional authors
Books about Nebraska
Beer books
Music
Film
Gardening
Recreation
YA/Kids
Don't forget to obtain your free Zipline Pub. Library card, which will allow you to check out books from your local branch.