At Zipline, we believe beer is better when it's shared. And nothing is better than sharing a beer from initial conception to first pour. That's why this summer we're beyond excited to collaborate on two new beers never before offered with a pair of amazing partners.
In June, we are teaming up with Kansas City's Boulevard Brewing Co to produce two intensely flavor packed IPAs – Linkin' Up and Gettin' Down. Linkin' Up, brewed and bottled at Boulevard's facility, will be available in six-packs and draft. Gettin' Down, brewed and bottled right here at Zipline, will be available in 750ml bottles and draft. Be sure to ask for both beers in your local market so you can enjoy the full spectrum of flavor these complementary beers have to offer.
Linkin' Up & Gettin' Down
Featured Events
June 2nd
Benson Beerfest, 2-7pm Premier of the Collaboration.
June 4th
Nebraska Old Chicago Pint Night throughout the week. Check with your neighborhood Old Chicago for dates.
Lincoln Downtown
Lincoln Southpointe
Omaha Old Market
Omaha N. 78th
Omaha 13110 Birch Dr.
Omaha Papillion
Omaha S. 144th
Kearney 2nd Ave
June 5th
Local Beer Patio & Kitchen Trivia Night (Millard), 7pm
June 6th
VS Arcade Bar Pinball Release Party (Lincoln Downtown), 5-7pm
Moran's Liquor Works Release Party (Lincoln 3400 A S), 4pm
June 7th
Blatt West Tap Takeover (Omaha S. 170th Plaza), 6pm
Crescent Moon Tapping Event (Omaha Farnham St.), 5-7pm
The Local Pint Night (Lincoln Jaime Lane), 6-8pm
June 8th
Jakes Friday Tapping (Lincoln N. 14th), 5pm
Plaza Liquor Sampling (KCMO), 4-7pm
Whole Foods Tap Takeover (Lone Elm), 5pm
June 9th
Westport Summer Fest (KCMO Westport), 5-9pm
June 10th
Tapcade Step Bothers Screening and Tapping (KCMO), 1pm
June 11th
Bierstation Tapping (KCMO), 3-6pm
Old Chicago Tapping (Olathe), 5pm
June 12th
Up/Down Pinball Challenge (KCMO Southwest Blvd), 6pm
June 13th
International Taphouse Trivia Night (KCMO Crossroads), 7pm
The Bar Tap Takeover (Mission), 5pm
June 14th
Barley's Tapping (119th), 4-6pm
HopCat Bingo Night (KCMO Westport), 7pm
June 15th
Boulevardia (KCMO), 4-11pm
June 16th
Boulevardia (KCMO), 11am-11pm
---
In July, we will be releasing the first of four beers developed in cooperation with Omaha's Henry Doorly Zoo and Aquarium. Proceeds from these beers, available in 750ml bottles and draft, will benefit conservation programs for four imperiled species. Each beer will be inspired by the species for which they are brewed. Be among the first to try this tasty brew at Brew at the Zoo on July 14, 2018. Find additional information here.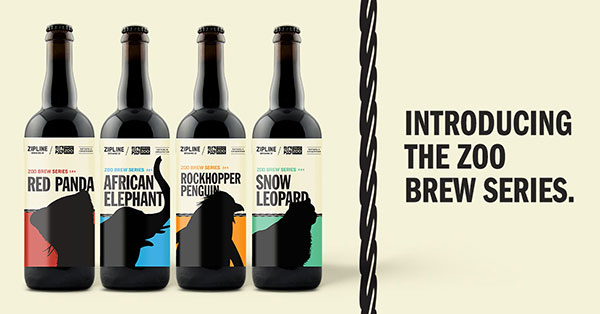 We are looking forward to sharing these beers with our partners and our fans. Cheers!