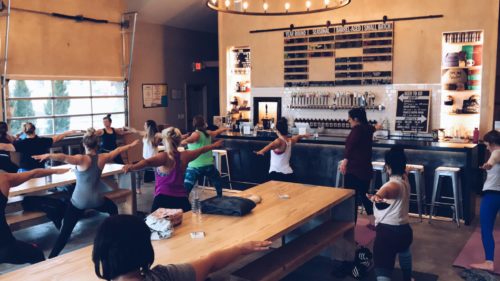 The Beer Hall (South Lincoln):
This is our take on a classic German beer hall, where the community comes together to share their days over a common table. Here we stress our community connection through offering yoga & interactive games of all kinds. Food is available on-site via a passthrough window from Art & Soul.
5740 Hidcote Dr. Ste B
Lincoln, NE 68516
BEER HALL HOURS
HOURS
Monday: 3:00pm – 8:00pm
Tuesday – Thursday: 3:00pm – 10pm
Friday: 3:00pm – 8:00pm
Saturday: 12:00pm – 10:00pm
Sunday: 2:00pm – 8:00pm
Pickup available online Wednesday – Sunday 3-7pm
Delivery in Lincoln Friday 3-6pm
---
Growlers, boston rounds, six-packs, four-packs, mix-n-match, and gear available for off-sale.
Private Room is available for $35/hour for no more than 3 hours. The room will facilitate up to 8 people comfortably seated. This room works great for small parties, food placement, small business meetings, etc.
For any further details, contact ashley@ziplinebrewing.com
[untappd-menu location=5852 theme=19686]