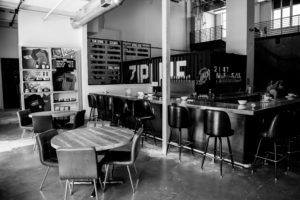 Zipline Omaha (North Downtown Omaha):
Across the street from TD Ameritrade Park, a block from CHI Center, and embedded between Slowdown and Filmstreams, Zipline's Omaha Taproom is designed to quench your thirst for action. Pouring fresh pints directly from our iconic shipping container, we promise to keep up with the fast pace of your busy lifestyle.
721 N. 14th Street
Omaha, NE 68102
OMAHA TAPROOM HOURS
HOURS
Monday – Thursday: 3:00pm – 9:00pm
Friday: 2:00pm – 10:00pm
Saturday: 12:00pm – 10:00pm
Sunday: 12:00pm – 6:00pm
---
Growlers, boston rounds, six-packs, four-packs, mix-n-match, and gear available for off-sale.