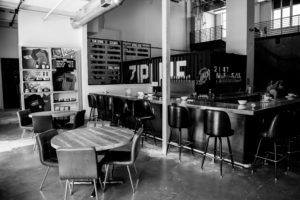 Zipline Omaha (North Downtown Omaha):
Across the street from Charles Schwab Field, a block from CHI Center, and embedded between Slowdown and Filmstreams, Zipline's Omaha Taproom is designed to quench your thirst for action. Pouring fresh pints directly from our iconic shipping container, we promise to keep up with the fast pace of your busy lifestyle.
721 N. 14th Street
Omaha, NE 68102
EXTENDED CWS HOURS
Thursday June 15th : 3pm-10pm
Friday June 16th : 11am-midnight
Saturday June 17th : 11am-midnight
Sunday June 18th : 11am-midnight
Monday June 19th : Noon-11pm
Tuesday June 20th : Noon – 11pm
Wednesday June 21st : Noon-11pm
Thursday June 22nd : 2pm-10pm
Friday June 23rd : Noon-11pm
Saturday June 24th : Noon-11pm
Sunday June 25th : Noon-11pm
Monday June 26th : 2pm-11pm
OMAHA TAPROOM HOURS
HOURS
Monday – Thursday: 3:00pm – 9:00pm
Friday: 2:00pm – 10:00pm
Saturday: 12:00pm – 10:00pm
Sunday: 12:00pm – 6:00pm
---
Growlers, boston rounds, six-packs, four-packs, mix-n-match, and gear available for off-sale.