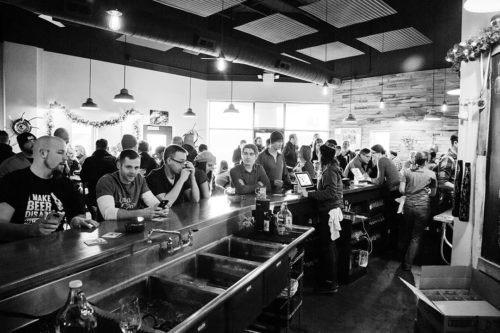 The Zipline Taproom (West Lincoln):
Located immediately adjacent to our brewing facilities, you can't get fresher beer than that poured at the original taproom location. Here we cater to those seeking the complete beer experience from grain to glass; try something special from our cellar, meet the people behind the beer.
2100 Magnum Cir Ste 1
Lincoln, NE 68522
HOURS
Monday – Thursday: 3:00pm – 9:00pm
Friday: 2:00pm – 10:00pm
Saturday: 12:00pm – 10:00pm
Sunday: 12:00pm – 6:00pm
Growlers, boston rounds, six-packs, four-packs, mix-n-match, and gear available for off-sale.